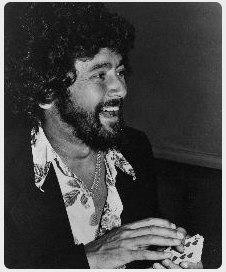 Ken Uston is recognized as a legendary figure in the blackjack world and is even featured in Breaking Vegas: Blackjack Man (one of History Channel's shows). To his family, he is remembered as a genius mathematician, jazz piano player, and entrepreneur. Let's find out more about this blackjack player in this spotlight!
Who is Ken Uston?
Ken Uston was born as Kenneth Senzo Usui in New York City, in January 12, 1935. Apart from being a famous blackjack player, he was also credited with commercializing the concept of playing in teams at blackjack. Before becoming a senior management consultant in Cresap, McCormick & Paget, Ken Uston graduated from Yale and earned his MBA from Harvard University. During his early years at Cresap, Uston would head down to casinos on weekends and spent time reading Thorp's Beat the Dealer. From there, he earned the title of being a genius card-counter.
Read the rest of this entry »
Since 17th century, Blackjack has been a favourite casino game for people of every age, not only for the reputation of being a game for high rollers with often huge amounts of money at stake, but also because it is a game where you can use your intelligence to device strategies to improve your chances of winning. In the 21st century, the launch of the online casino has brought a revolution in the way we play and made the game even more popular and loved by gamblers all around the world.
Also according to many surveys, Blackjack is undoubtedly one of the most sought after games in virtual casino environments and, as such, it can't be ignored by any serious casino software provider. Developers actually have even made various versions of blackjack to engage people even further, but one company is always a step ahead the competition.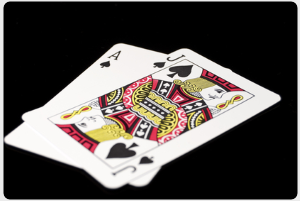 The most successful way to win a shoe game which uses 4, 6 or even 8 decks of cards, like blackjack, is without any doubt the card counting technique. Not illegal, but not welcomed by casinos either, card counting is the only strategy that transforms a pure game of chance in a skill game. Generally speaking, higher the number of decks used is, lower the advantage of the game, but there is still an advantage. In a traditional game of blackjack the cards are hand shuffled by a dealer, according to a pattern he was taught during his training period, which guarantees a random shuffle for the next shoe. This represents the perfect stage for an expert player to guess hands through card counting.
It has been said that the best way to foresee humankind's future is to understand human nature and learn how it evolves. While some may find the statement farfetched, the truth is that people's current needs, hopes and dreams are usually the foundation of the future. The theory is also applicable in the gambling industry, where both parties involved try to win money off each other. The affiliation between the player and the casino is not very different from interpersonal relationships and it will inevitably influence the future of the game. In the following article we will summarize the history of blackjack and will try to predict its future.
Blackjack was not always popular
In spite of the fact that casinos used to earn hefty sums of cash from blackjack players before the 60s, it wasn't until the publishing of the classic book "Beat The Dealer" by Edward Thorp that the game captured the gamblers' attention. Up to that point, people use to rely on superstition, while winning was merely a matter of luck, so except for a few professional card players nobody really won at blackjack. The book launched in 1962 brought a new perspective on blackjack and proposed a basic strategy that could considerably boost your chances of winning.