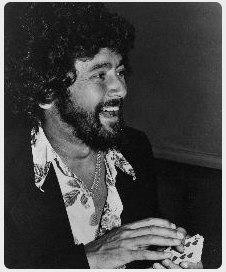 Ken Uston is recognized as a legendary figure in the blackjack world and is even featured in Breaking Vegas: Blackjack Man (one of History Channel's shows). To his family, he is remembered as a genius mathematician, jazz piano player, and entrepreneur. Let's find out more about this blackjack player in this spotlight!
Who is Ken Uston?
Ken Uston was born as Kenneth Senzo Usui in New York City, in January 12, 1935. Apart from being a famous blackjack player, he was also credited with commercializing the concept of playing in teams at blackjack. Before becoming a senior management consultant in Cresap, McCormick & Paget, Ken Uston graduated from Yale and earned his MBA from Harvard University. During his early years at Cresap, Uston would head down to casinos on weekends and spent time reading Thorp's Beat the Dealer. From there, he earned the title of being a genius card-counter.
You would be surprised to know that Uston is also a talented musician. He was proficient on both the piano and the bass. He was frequently invited to play in a number of San Francisco jazz clubs. However, on the morning of September 19, 1987, Ken Uston passed away due to heart failure. Before his death, Ken Uston was featured in numerous renowned Blackjack publications, including Million Dollar Blackjack, Ken Uston on Blackjack, One Third of a Shoe, and The Big Player (1977).
Gaining Widespread Notoriety During His Active Days
He started to gain widespread notoriety during the early-mid 1970s for perfecting various techniques pertaining to team card counting in numerous casinos around the world. His expertise allowed him to earn millions of dollars from those casinos; bets could go up as high as $12,000 on a single hand. Uston was subsequently banned from the casinos. However, that didn't stop him. He proceeded to adopt a variety of costumes to conceal his true identity. In other words, he became a master of disguise and continued playing like nothing ever happened.
Ken Uston was also known for being involved a high-profile lawsuit against casinos that banned him. The argument was that casinos should not be banning people simply for card counting at blackjack. The New Jersey courts granted him a ruling, which in the end absent a valid New Jersey Casino Commission regulation. That's why many casinos responded by altering their existing systems, including increasing the house edge and increasing the number of decks in games.
What Inspired Ken Uston to Enter the World of Blackjack?
Uston mentioned in a 1983 Blackjack Forum interview that his fascination with blackjack grew after meeting professional gambler, Al Francesco, in a poker game. He was then recruited in Francesco's recently launched blackjack card counting team. As a member of the team, members were instructed to play at different tables within a casino. When a count starts to become positive, the "big player" of the team will be flagged to come in and place large bets. It took approximately two months for Uston to be promoted to "big player." During his first five-day run, the team he was in won nearly $45,000.

Tags: Ken Uston, player, pro, professional