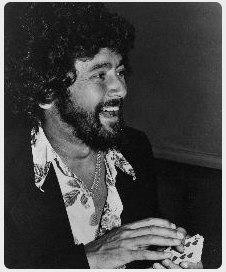 Ken Uston is recognized as a legendary figure in the blackjack world and is even featured in Breaking Vegas: Blackjack Man (one of History Channel's shows). To his family, he is remembered as a genius mathematician, jazz piano player, and entrepreneur. Let's find out more about this blackjack player in this spotlight!
Who is Ken Uston?
Ken Uston was born as Kenneth Senzo Usui in New York City, in January 12, 1935. Apart from being a famous blackjack player, he was also credited with commercializing the concept of playing in teams at blackjack. Before becoming a senior management consultant in Cresap, McCormick & Paget, Ken Uston graduated from Yale and earned his MBA from Harvard University. During his early years at Cresap, Uston would head down to casinos on weekends and spent time reading Thorp's Beat the Dealer. From there, he earned the title of being a genius card-counter.
Read the rest of this entry »
Some players consider it a game of chance, while others a game of skill, but the truth is that blackjack is a little bit of both. After all, there are 52 cards in the deck and that could mean thousands of possible combinations, right? Well, the high number of possibilities could constitute an inconvenience if you do not know how to take advantage of the odds. On the other hand, it could also mean that, although you do not know when it will happen, you are going to win sooner or later. Just how important are the casino decks in blackjack? Moreover, does your position at the table influence your chances of winning in any way? Let's find out!
The truth about casino decks
Back in the day, casinos only employed a single deck of cards for blackjack and many players think the practice continue till this day. However, in reality blackjack can be played with any number of decks and, the more decks a casino uses, the better the odds for the house. While some casinos offer single-deck blackjack, take note that they are very difficult, if not impossible to find and the bets usually start at $25 per hand. In fact, any casino that accepts a bet under $25 per hand will typically use at least four decks to turn the odds in their favor.